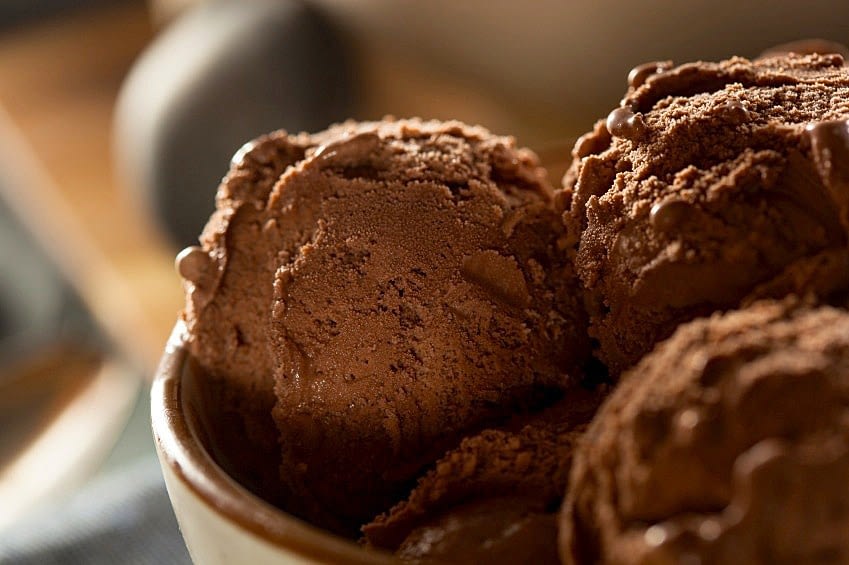 For over 12 000 years, humans have cultivated Hemp for both food,  fibre and oil.
The seeds of the hemp plant were used by ancient cultures as a source of nutrition and healing, a practice now catching on in the western world following multiple scientific studies confirming hemp's benefits.
Hemp protein powder is made by grinding hemp seeds, into a fine powder. This makes incorporating hemp into the diet easy and convenient.
What Makes Hemp Protein Powder So Good For You?
Let's start with its pure nutritional facts. It's called a protein powder because of the incredibly high protein content found in hemp seeds.
Hemp Protein contains all 20 known Amino Acids, including the 9 Essential Amino Acids (EAAs) our bodies cannot produce. Proteins are considered complete when they contain all 9 Amino Acids in a sufficient quantity and ratio to meet the body's needs.
Hemp Protein is free of Tryspin inhibitors that block Protein absorption and oligosaccharides which cause stomach upset and gas.
Approximately 65% of the Protein in Hemp Seed is made up of the globulin Protein Edestin which is found only in Hemp Seed. Edestin aids digestion, is relatively phosphorus-free and is considered the backbone of the cell's DNA. The other third of Hemp Seed Protein is Albumin, another high quality globulin Protein similar to that found in Egg Whites. Moreover, hemp protein contains a litany of vitamins and minerals that promote good health, including:
Chlorophyll, Vitamin A, Vitamin C, Vitamin E, Thiamine, Niacin, Vitamin B-6, Riboflavin, Folate,  Phosphorous, Potassium, Iron, Zinc, Magnesium, Beta Carotene and more.
If you wish to learn more about the benefits of hemp as a food and food supplement, please read this post.
Now that you know all the good things hemp protein can do for you, let's talk about nine great ways to use hemp protein powder.
How to use Hemp Protein Powder – click on the links to take you to some recipes that include Hemp Protein Powder
Incorporating hemp protein powder into your favourite blended drink is a straightforward and portable option for any time of the day.
While cereal can make a quick and easy meal at any hour, there's no doubt that it provides a much-needed boost at breakfast time.
Hemp protein powder can be mixed into any traditional cereal to provide extra protein for your busy day, but here is a home-made cereal that packs a real nutritional punch.
Protein bars are another convenient way to get nutrition on the go. Unfortunately, too many processed protein bars you find in the stores have ingredient lists more like candy. The good news is that making your own healthy energy bars is straightforward and doesn't even require baking.
Few things can hit the spot like a bowl of warm oatmeal porridge on a cold morning. The heat and the health benefits both flow throughout the body, providing comfort and nutrition. By adding hemp protein powder, this wholesome traditional meal offers even more goodness.
Perfect for breakfast, brunch, dessert, or even parties, muffins are some of the most versatile baked goods you can make. This recipe provides a tasty way to get some extra protein, fiber, vegetables, and fruit.
Sometimes you just crave a sweet treat, and ice cream is as smooth and tempting as it gets. By adding some healthy ingredients, you can dive right in without any guilt. The best part? You don't even need a fancy ice cream machine.
Ice cream isn't the only sweet treat that can be transformed with hemp protein powder. Hemp protein can replace flour in baked goods since flour is just ground grain protein. Unlike regular baking flour, hemp protein retains its other nutrients.
Pancakes
Pancakes have made a huge comeback in recent years. Once quaint breakfast relics of small town diners, or cursed frozen toaster blocks, pancakes and flapjacks have grown up and become a welcome addition to any meal. And now, they can even be healthy.
Cooking With Hemp Protein Powder
If you've never used hemp protein powder before, one of the first things you'll notice is that it tends to give foods and drinks a slight green colour. This is due to the rich amount of chlorophyll present. This green tinge is completely natural, so don't let it scare you off.
Hemp protein powder has an earthy and nutty flavour .
Like anything, some people like it more than others. If you don't particularly care for its taste, there are a couple of ways you can still take advantage of it.
The first is to use it in recipes alongside ingredients with intense flavours, like those above that use chocolate, dates, and bananas.
All the recipes provide using unflavoured, original flavour Hemp Protein Powder.
Summary
As you can see, hemp protein powder is a remarkably versatile ingredient. It can be added to raw foods and beverages or used in cooking or baking. It's an all-day companion that goes as well with breakfast as with dessert and is ideal for portable energy snacks or smoothies.
Hemp protein powder can be a valuable ally for your health, for basically every part of your body from your skin to your inner organs, your digestive system to your brain.
We hope you enjoyed these recipes and that they got your imagination fired up thinking of other tasty things you can make with hemp protein powder.