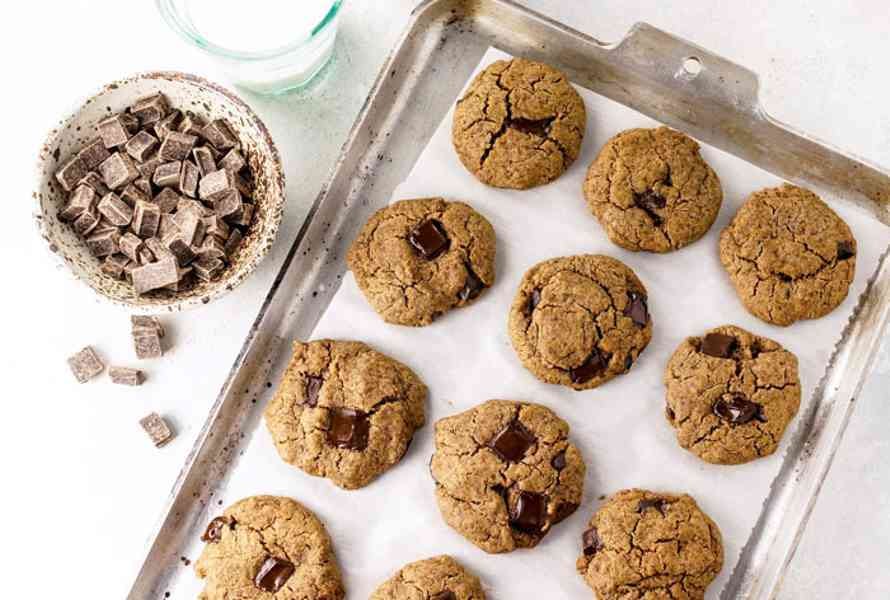 This gluten-free treat uses three alternative flours, some special flavours and a long resting time to create the perfect bite.
Buckwheat flour is a nutritional powerhouse: high in fibre and minerals, it's known for its cardiovascular benefits. Meanwhile, glutinous rice flour acts as a milky, starchy binder and almond flour helps to create a rich, nutty, plush chew. The barely detectable pinch of lavender works together with bright citrus and smoky coffee to balance out the earthiness of the gluten-free flours, and a touch of milk powder completes the flavour package.
A couple of tips for gluten-free baking: use a scale whenever possible and win the waiting game. If you don't own a scale, avoid over-packing your measuring cups: just a little bit of extra flour can make the cookie too dry and crumbly. It's also essential to allow this dough to rest fully in order for the flours to hydrate and the flavours to mingle. Your patience will be rewarded!